☮
The last three days have been shit.
I am so FUCKING glad tomorrow is a stat holiday.
Good night tumblr, I am off to let out my aggression in a game of Civ. Totally going to go all genocide.
PS: just watched last night's glee. DARREN CRISS YOU ARE A TEENAGE DREAM. Our very potter musical champ is famous(er)!
☮
GUYS GUYS GUYS
I HAVE TO TELL YOU.
I am making a replica of the Hanging Gardens of Babylon (my favorite wonder to build in CIV) in Minecraft. JUST WAIT TIL YOU SEE IT.
It'll probably take me a while, but it's going to feature waterfalls and gardens and AWESOMENESS.
WOOT.
I will learn how to use Fraps and youtube it, I think. Or, probably, I'll get Richtard to do that for me.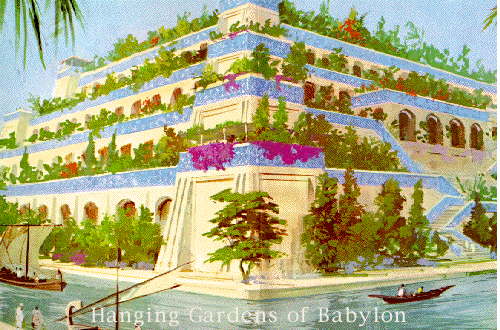 This is what some people think the Hanging Gardens looked like. Nobody knows for sure, and artist interpretations are often different. BUT WAIT TIL YOU SEE MINE. lol.
☮
Playing Civ on my Period…
…never a good idea.
Richard took me to war and I just spent about 20 minutes bawling my eyes out about it. Yeeesh.
☮
Civilization V
Well, I've tried it and so far it kinda hurts my head a little. I was so used to the organization of the other game…and now wtf?
It's a beautiful looking game though, and I look forward to learning more about it…and then hopefully I'll like it better.
What do you guys think of Civ V so far?
☮
I might die of excitement tomorrow.
So I have a problem.
Tomorrow Glee starts up again! AKLJDFLKADFKJASDFK
I have been waiting foreverevereverever for this.
BUT.
Tomorrow the much anticipated Civilization V comes out. FUCK.
Why oh WHY does this have to conflict with each other??
1 note